Check out the compilation of hot blonde actress Sasha Alexander nude and sex scenes from the 'Shameless' series, also her topless and sexy images we collected!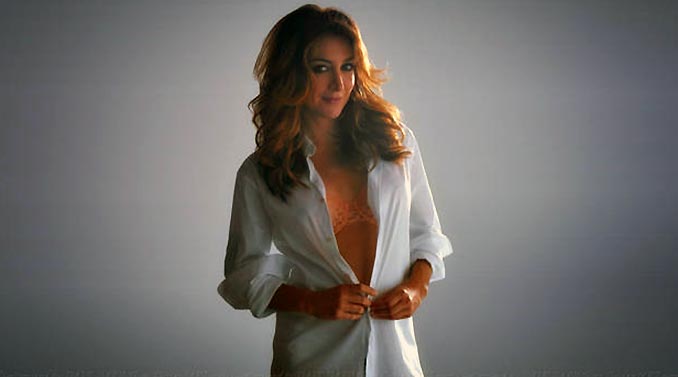 Suzana Drobnjakovic (Age 46) is known by her stage name Sasha Alexander. She is well known American actress, most popular for her role as Gretchen Witter on 'Dawson's Creek' and films 'Yes Man' and 'He's Just Not That Into You'. Alexander played Caitlin Todd for the first two seasons of 'NCIS'. From July 2010 through September 2016, Sasha was seen as Maura Isles in the series 'Rizzoli & Isles'. Her best role is the one where she showed the nude body, of course, I think about Alexander's role as Helene Runyon on Showtime's 'Shameless'. Suzana is of Serbian and Italian descent but born and raised in Los Angeles.
Sasha Alexander Nude Scenes in 'Shameless'
Here is the first nude Sasha Alexander scene from the series… She is seen lying naked on her side in bed, as she sleeps and a guy is next to her. He wakes her up and rushes to get dressed. Another guy shows up and we see more of Sasha topless, as she sits with the sheets partially covering her.
Then Sasha Alexander is seen having sex with a guy in bed, riding him and showing her bare naked ass. We see her boobs, as her shirt is up above them. Sasha cums and then talks to the guy. She pulls the shirt down, showing some pokey nipples in the see-through tank top.
Again, Sasha Alexander nude, or it's better to say topless, is sleeping on her side with the sheets just over her waist. Her bare naked boobs are seen as the guy then snaps a picture of her on his phone before she wakes up. Then he slides his hand under the sheets and her legs to touch her pussy. Then she gets dressed, showing cleavage in a short black dress.
Sasha Alexander Sex Scenes from 'Shameless'
Yes, she has sex in many scenes from 'Shameless'. Shame on you! Sasha Alexander is making out with a guy in an office and pulling her panties down from under her skirt. Then she sits on the edge of a desk and the guy kneels in front of Sasha and licks her pussy.
Then hot Sasha Alexander is keeping her nightie on, as rides a guy on a bed. In this passionate sex scene, Sasha Alexander is showing plenty of cleavage, as we see her ass. She has sex on top of the guy and then rolls onto her back after they finish.
Blondes and blue lingerie! Perfect match! Sasha Alexander is seen undressing out of her shirt to show her blue bra, as a guy walks up to her and slides her skirt off to reveal the thongs. We see her ass and nice cleavage as the man is kissing her.
The last scene contains Sasha Alexander almost topless having sex with a guy up against a bookcase. They're causing books to fall down on them, but who care about that when sex is going on… Sasha is wearing a see-through black bra and we see a bit of her nipple underneath.
'NCIS'
The last scene is from the famous series called 'NCIS'. Sasha Alexander stands nude behind a partially see-through shower curtain as she washes herself and sings before she sees a man in the bathroom brushing his teeth and listening to her, causing her to lean out of the tub and chat with him while giving us a peek through the curtain at the dark pastie over her right nipple before she becomes irritated and throws a sponge at him.
Sasha Alexander Sexy Images
She was naughty for magazines too! We collected the best of Sasha Alexander topless and sexy pics she did for various magazines, from the red carpet and her social media… This hot woman is ugly if you ask me. But nobody is asking, all we care about is nudity, and she is doing it quite often! Enjoy watching!
The Shameless series made many stars, and one of them is a ginger actress Jane Levy, who became popular just recently after her nudes leaked online alongside the porn video!
Sasha Alexander Hot and Bikini Photos Collection
Check this out, guys! For the end of this post, I have decided to show you a collection of a bunch of Sasha Alexander hot and bikini photos! Miss Saha knows how to tickle our imaginations, and she does that often! So folks, just keep scrolling down and enjoy in the view!