Victoria's Secret angel is a little reckless on a Yacht… Sara Sampaio topless sunbathing in St. Tropez caught by paparazzi!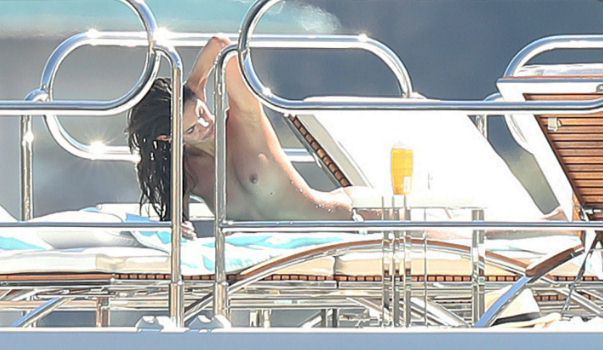 Sara was with some billionaire on his multi-million yacht, well of course it is going to be some rich guy, no poor man fuck Victoria's models… Anyway she was sunbathing in topless and sharp eyes or better to say lenses of paparazzi caught her nice little tits. Of course when she saw paps, she immediately put her top on and went to her darling hunny boo boo on the other side of the yacht.
But paps got everything they need and now we little pervs can jerk on her (wink). Enjoy folks!
SHARE