Okay, sexy Barbadian singer and songwriter can wear anything and look great, but Rihanna didn't pull this dress off the right way.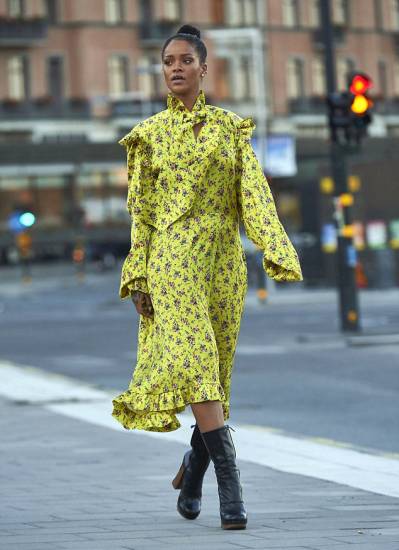 As you can see  on the pics below, Rihanna went out to a some restaurant wearing a floral dress. According to a fashion bloggers the dress isn't quite good and Rihanna made mistake.
Well, we are sure if she wears nothing at all, she can't make mistake as we seen here!
As always enjoy the pics!
SHARE