Bad girl Riri in her home… Rihanna sexy and hot looking in her home, especially in pool!!!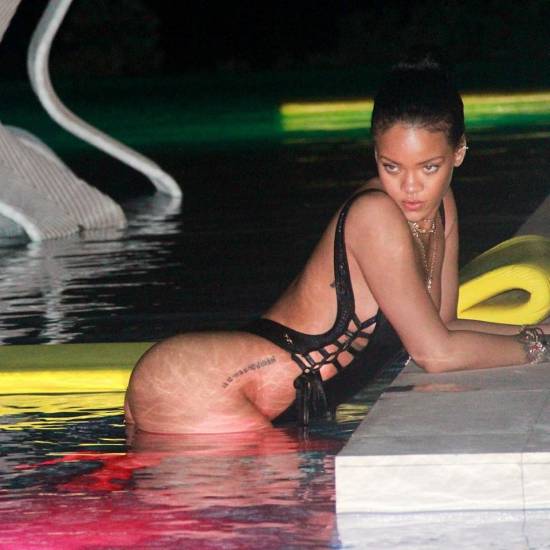 Oh man she really is hot! I mean look at her perfect ass and sexy body. And those tattoos are like cherry on the top of cake! Pictures below are taken inside of Rihanna mansion on the hot day while she was relaxing in the pool in her back yard. We are only concerned because on photos Riri is all alone… So Rihanna you are free to call us to make you a company and not to feel lonely at all. : – )
As always enjoy the pics!
SHARE