Check out one of the sexiest actresses alive, blonde bombshell Malin Akerman nude in her sex scenes, and many topless, sexy and feet pics we collected!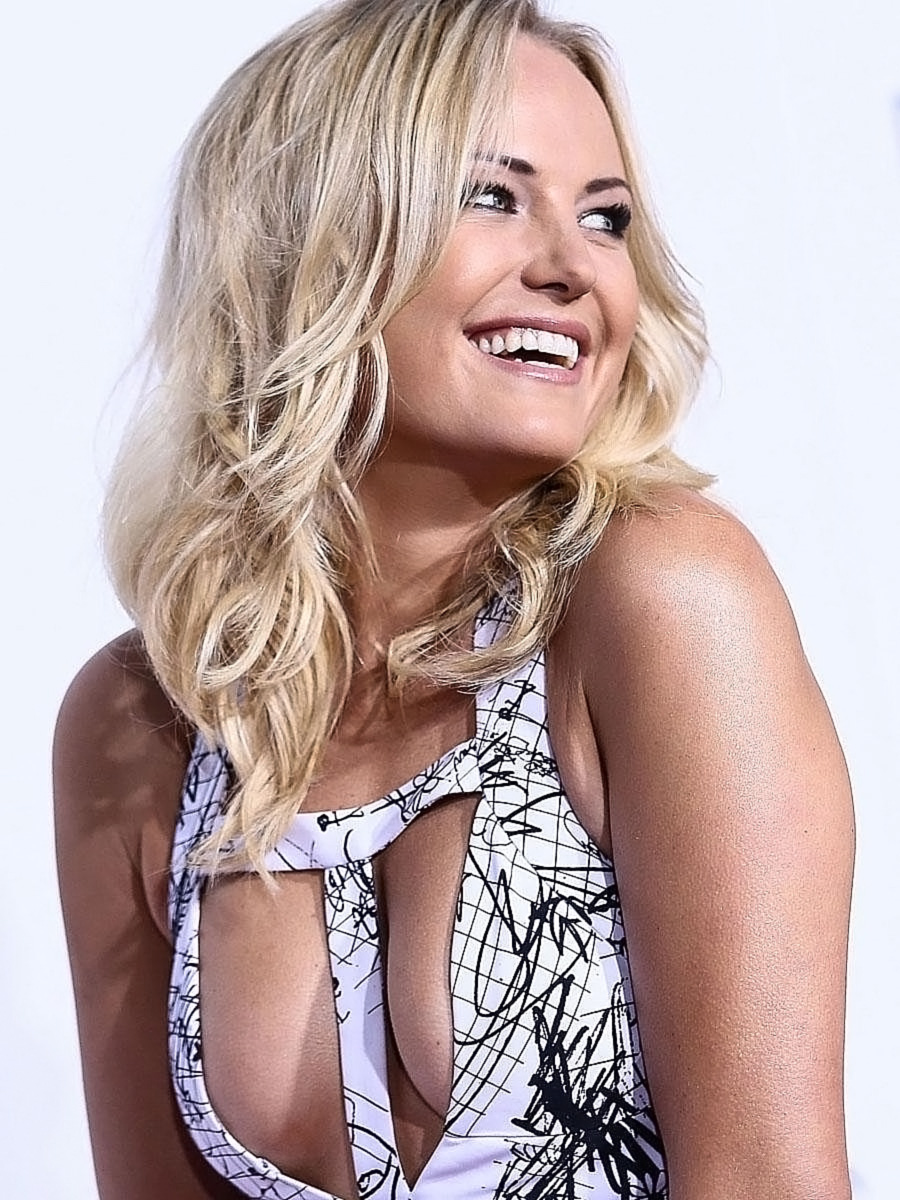 Malin Akerman (Age 42) is a Swedish-American actress, producer and model. Born in Stockholm, but raised in Toronto, after her family relocated in the 1980s. In the early 2000s, Åkerman had several smaller tv and film parts in Canadian and American productions. Including 'The Utopian Society' (2003) and 'Harold & Kumar Go to White Castle' (2004). Following a supporting role on the HBO comedy series 'The Comeback' (2005), she gained her first roles in the romantic comedy films 'The Heartbreak Kid' and '27 Dresses'. Åkerman played the female lead in 'Watchmen' (2009) as Silk Spectre II, a role for which she was nominated for a Saturn Award for Best Supporting Actress.
Malin Akerman nude in sex scenes
'The Heartbreak Kid'
Malin Akerman seen hanging off the side of the bed in an acrobatic position having energetic sex with a guy. His arm is covering her vagina before, she comes up. Then positions herself in his lap with her right leg up over his shoulder. They start out having slow sex while talking until it gets more aggressive and crazy, as they have wild sex.
Again, Malin Akerman has intense sex with a guy while riding him on a bed. She showed her nude tits breasts. She gets more and more aggressive with him asking him to hit her. The man goes faster and harder and then flips her over. They have wild sex and Malin moans like she is crazy!
'Watchman'
Malin Akerman is unzipping out of her costume and going nude. She has sex with a guy in a floating ship. We see her nude ass and boobs, as she rides the guy. He sits in a chair and she sensuously grinds against him and then leans back. She then ends up on her back, as the guy stands and they continue to have sex. We then get one last nude look at Malin, as she lies in the guy's arms afterward.
Then Malin Akerman is lying on her back in a blue-lit room, sucking on a guy's thumb as they have sex. Malin is naked, but her boobs are just out of view. She then stands up, pulling a robe on as we see a good portion of her left breast from behind.
'Harold & Kumar Go to White Castle'
Hot blonde Malin Akerman is opening her shirt to reveal nude small tits to a guy. He reaches down in anticipation of playing with them, before they are interrupted by a guy entering the room.
'Easy'
Then we have the greatest lesbian scene, where we can see Kate Micucci in a bra as she lies on the carpet in a basement. Malin Akerman walks down the stairs, making out with her as a guy kneels next to them. The three then kiss more until the guy leaves… Malin and Kate move to a bean bag where Kate's bra comes off and Malin runs her hands over her boobs. Malin Akerman then goes topless too and girls lesbian kiss! Kate lies on her back and Malin leans over her, kissing her way down between her legs.
Malin Akerman and Kate Micucci are both topless, as they kiss. The guy joins them and goes down on Kate under a blanket. They are about to begin having sex. Malin and the guy then have sex, Malin showing her breasts and the side of her butt while riding him in his lap.
'Billions'
Malin Akerman is first topless while having sex with a guy at the edge of a swimming pool. We then see Malin lying next to the guy on a towel on a lawn. Again showing her naked breasts while she lies on her side talking to him.
Then Malin Akerman is lying in a guy's arms beside a swimming pool, a towel over her waist as we see her left breast pressed against the guy's chest. They then hear someone calling out and the guy moves to get up, Malin's left breast and right nipple visible.
Malin is lying under a guy as they have sex in bed, kissing… We see Malin Akerman topless from the side. She and the guy then pause, talking for a bit.
Malin Akerman topless & feet pics
Besides Makin Akerman nudes, topless and sex scenes, we have something else to show you… She can wear a wardrobe. Yes, it sounds odd, but all of these actresses we jerk on every day can be sweet and non-nude. Malin showed us her gentle side, as she poses and watches at the camera in a naughty way. Malin is beautiful and just a look at her eyes makes me hard. She showed us her feet, great for sucking. Many topless and hot pics, cleavage and legs on the red carpet.
Scroll and tell me who she looks like… Malin reminds me of Cameron Diaz, whose nudes and sex tape we have!
Malin Akerman upskirt pics
Stunning blonde actress and sex bomb Malin Akerman upskirt happened while she was marrying Jack Donnelly on the beach! This was a perfect intimate wedding, Malin wore a baby pink satin dress, it was loose, so the wind made Malin's upskirt and pink panties flash! This is less important than Malin's hot pokies that showed too! I'm in love with her, and don't love this hobbit husband who looks like he'll forbid Ackerman to be nude in movies again!