Victoria's Secret model don't care about other's opinion! Paparazzi caught Kendall Jenner in see through top on the streets of NYC!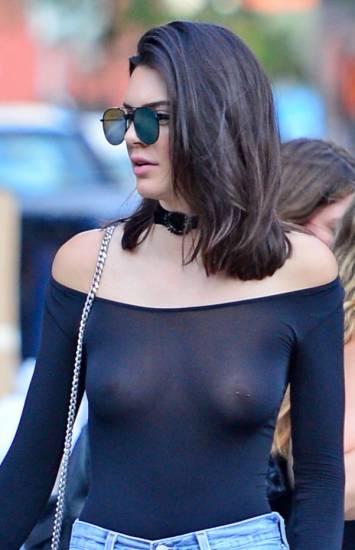 Kendall Jenner is a free the nipple fan! This is one of among photo albums where she is braless and showing her pierced nipples through some semi transparent top. On Monday she posted a blog article saying she really don't care if someone is bothered with her going braless, because she feel sexy that way and comfortable. She also said that she like her boobs and she's cool with her twins!
Well we have nothing but to support Kendall in her style & fashion choice, after all she is a supermodel, and one of the Victoria's angels, who are we to judge!
Way to go Kendall! And you our beloved readers, as always enjoy the pics!