She really stand up to her words! Kendall Jenner braless and confident at Villa Restaurant in Woodland Hills on the border of LA.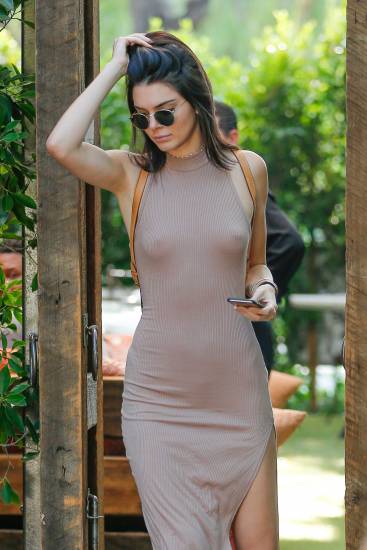 Recently Kendall posted an article (PICS INCLUDED) where she shared with her fans that she loves to be braless and that she is feeling the most comfortable in that way. And yesterday she was seen again braless going to branch in beautiful beige dress, through which her pierced nipple are poking out. She is stunning!
Everyone says I'm nuts, but I'm a fan of small tits, and Kendall is my favorite celebrity and model, and also I love her piercings. I hope she remain to her decision to go braless everyday!
If you are like me, fan of small tits, you will love below pics!
SHARE