Check out one of the most beautiful actresses ever seen on the screen, Danish MILF Connie Nielsen nude in her sex scenes and on the best topless pics we collected!

Connie Nielsen (Age 55) is one of the most popular Danish actresses. Her first major role in the English language film was a supporting role in 'The Devil's Advocate'. Her films include 'Soldier' with Kurt Russell, 'Gladiator', 'Mission to Mars', 'One Hour Photo', 'Basic', 'The Hunted', 'The Ice Harvest', and 'Nymphomaniac'. She starred as Meredith Kane on the Starz TV series 'Boss' and was a lead character in the second season of 'The Following'. Connie also starred in '3 Days to Kill' with Kevin Costner. Nielsen dated Metallica drummer Lars Ulrich from 2004 to 2012. They have one son together, born in 2007. She has an older son from her previous relationship with Fabio Sartor.
Connie Nielsen Nude and Sex Scenes
Alright ladies and gentlemen, so first off, I thought that I would show you all of the Connie Nielsenndue and sex scenes that she's done! They are from various sources, so I've arranged them for you by the movies they're from! Keep scrolling and enjoy guys!
'The Devil's Advocate'
Connie Nielsen is seen nude as she gives a guy oral sex and then lies on her back. The guy kisses her legs and sucks on her toes. We then see her having sex with him on the floor. This is one of the most popular nude sex scenes ever made…
Hot Connie Nielsen is slipping out of her black dress to stand completely nude. We see her naked ass, pussy, and boobs from behind and in front. Then she sits at a table, as a guy begins to have sex with her. We then see one more fully nude view of Connie Nielsen.
'Innocents'
Connie Nielsen is seen showing us her naked tits a few times during a topless love and sex scene with a guy.
In the next scene, we see Connie Nielsen as she shaves her legs in a bathtub as seen from behind. As she turns around to grab a sponge, we catch a peek of her breasts.
In the last scene from the 'Innocents' movie, we see Connie Nielsen from behind as she stands fully naked and then kneels in front of a man.
'Demonlover'
Check out one more Connie Nielsen is lying naked in bed, as a guy climbs on top of her. They begin to have sex before Connie pulls out a gun and shoots him.
'Boss'
And also one of her best scenes, Connie Nielsen is seen making out with a guy on a boat. She is having him unzip her dress, as we see her bra and thong panties. The guy then leans over, and she continues to kiss him. The man slides her bra off, almost revealing her nude tits.
The next and last scene is also from the 'Boss' movie. Connie Nielsen takes a shower, revealing a considerable chunk of her breasts as she grabs for a towel and then slips over the side of the tub, slipping on the tiled floor. As she cries for aid, she ends up on her stomach on a bath mat.
Connie Nielsen Topless and Sexy Pics
And after nudity, we have the best of the model, actress, and sexy woman Connie Nielsen topless on the bed. Then she is posing on the red carpet. Showing legs, stomach, bikini figure, legs, and feet! She looks like a Greek goddess while watching at the camera. This woman just became one of my fave!
Nielsen has joined the DC Extended Universe, appearing as Hippolyta in its films 'Wonder Woman', 'Justice League' and 'Wonder Woman 1984'. She is now the good friend with our leaked star Gal Gadot, whose nudes and porn we have!
NEW 2021 Connie Nielsen Hot Photos from Instagram
Okay folks, so we all know that Instagram is the easiest way for millennials to keep in touch with one another. But, did you know that the fifty-five year old Connie Nielsen also loves using this platform! She is actually close to a hundred thousand followers, so for a granny, she's not doing half bad! So fellas, here are some of the newest Connie Nielsen hot photos that I found on her Instagram account!
Connie Nielsen Ass Flash in Public
Connie Nielsen shows her naked ass while we enjoy her red dress upskirt at the 'Wonder Woman' premiere in Los Angeles.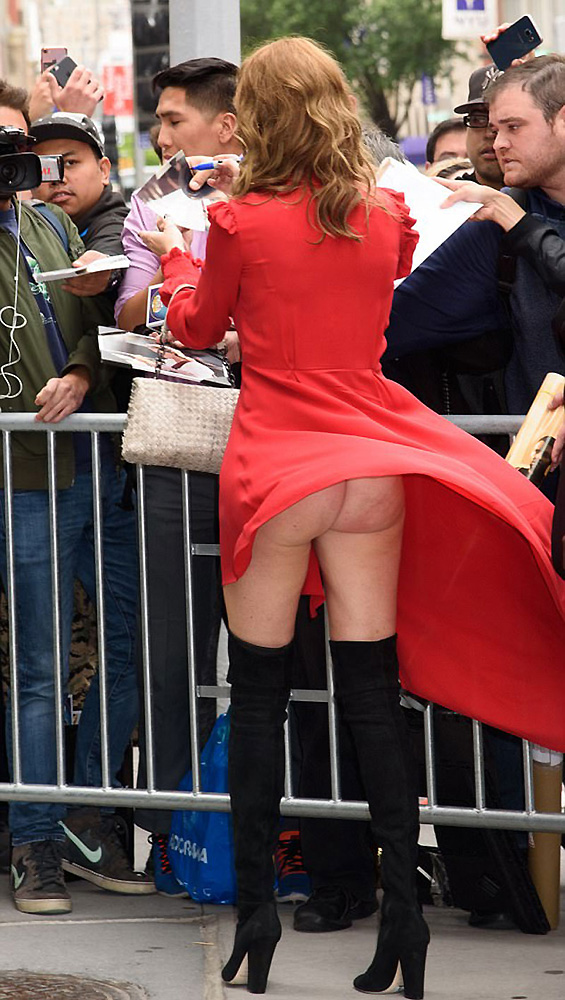 Connie Nielsen feet images
Gorgeous redhead Connie Nielsen has nice feet, and we have to show them to you. Nielsen has some scenes with her bare naked feet in close view, and since that moment every foot fetish man is googling these sexy feet!