Ok we've seen her pregnancy wardrobe was beautiful these past days! But Blake Lively admitted that it wasn't easy… (Scroll down for video)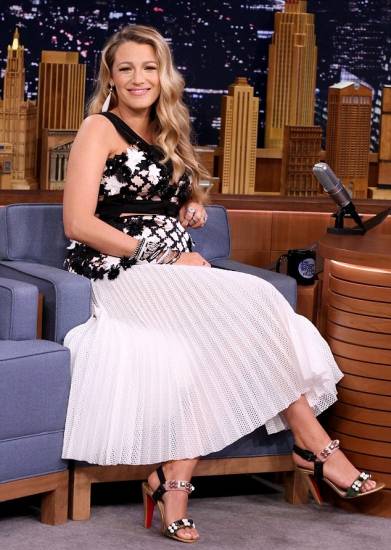 Blake Lively said in the Jimmy Fallon's talk show that heat is killing her in the New York city. Jokingly she said:"It should be illegal to be pregnant in New York in July… I'm going to make my water break just to cool down".
Well, Blake we only have one thing to say, carry on with the style you have even if the heat is breaking you!
Here is the video of that moment:
SHARE